Last Updated on September 5, 2022 by hortonteam
Who doesn't want to have a better looking house? The following passage includes three articles to help you out with your decorating needs. From getting the outside of your house looking its best again, DIY spray painting doorknobs, and capturing stunning photos at dusk through photography. What are some things on this list would be fun for you or someone in your family?
It may be easier than you think to have a better looking house! For example, if the outdoor space needs some attention for winter or spring cleaning but you're not sure what to do first, the first article can show how with an easy step-by-step process in getting those weeds gone and flowers planted at just the right time! Don't forget about the third article about painting up old knobs on doors too–everyone knows there's nothing quite like spray paint when it comes to making them shine beautifully again!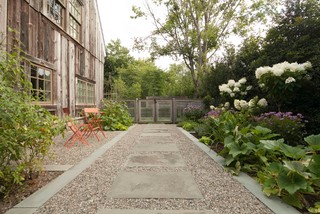 Photo by J. Brandon Jones – More landscaping photos
8 Small, Affordable Updates to Enhance Your Yard This Spring
Is your winter-weary yard in need of some love? Fortunately, getting your outdoor spaces looking their best again doesn't necessarily require months of work or a massive budget. We've asked four landscaping experts to share some relatively easy and affordable things you can do to get your yard looking beautiful for spring. Read more…
6 Ways Twilight Photography Can Make Your Real Estate Listing Shine
If you are looking to take your real estate listing to the next level, consider incorporating twilight photography to complement your professional interior and exterior photos. Twilight photos are pictures of a home that are usually captured around dusk when there are plenty of colors in the sky. They are used to showcase a property by highlighting features like pools, fire pits, views, and even sunsets. Read more…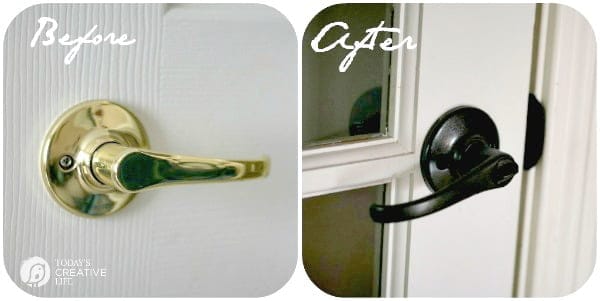 Spray Painting Door Knobs
Spray painting door knobs is a great way to restore the old, worn out hardware on doors. It's an affordable and easy DIY project and I'll show you exactly how to do it yourself. If you've ever wondered "Can you paint brass door knobs", the answer is YES! Let me show you how I painted our carpenter grade gold or brass colored doorknobs. Read more…

What's on this list is just a few articles to help you get started in making your house look great. We still have lots more to talk about because the yard and doors aren't the only parts of a house. You may need ideas for your living room or kitchen too! And you may have been looking for a way to transform that empty space in your home. Well, we have the perfect solution! This blog post will give you 10 Spare Room Ideas and show you how great they can look when finished.